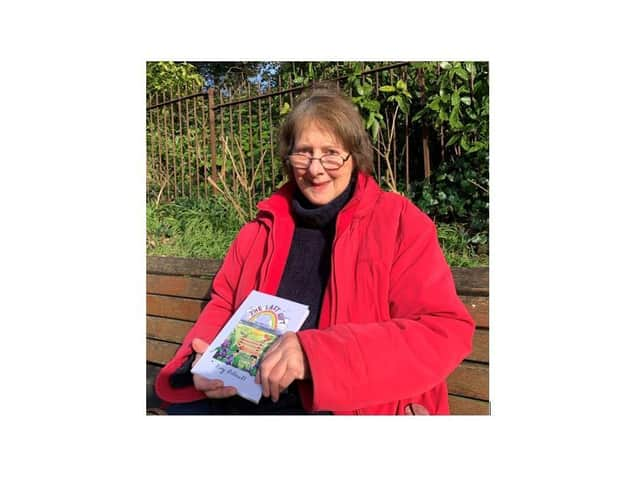 Mary Rothwell
"The idea was to give me something to focus on during lockdown, to keep the fear at bay.
"I began gathering my stories together at the end of March 20. For several, the only copies I had were published in Strandline, so they had to be typed up anew.
"Others needed work on them. Some had won prizes. It has involved many months of hard work, not least proof reading!
"There hasn't been time to worry too much about the virus. But I have been careful. I suspect I'd not survive it. I feel the stories might well appeal just because words such as – pandemic, lockdown, virus etc have no place in them – although death appears in some of them as it can in the midst of life.
"The book has significance for me because I have actually done it!
"I used to send out stories to the magazines but never coped well with rejection slips.
"It took me many years to realise that I really could write!
"I had published before but not regularly.
"The odd article in small magazines years ago, a school Christmas play I wrote and produced which received local acclaim – not this area, short-listed in competitions etc.
"I need praise, I lose heart so easily without it. I prefer criticism to silence. At long last, I am learning how to give myself the necessary encouragement. I strive for perfection whilst knowing it is probably unachievable.
"I wrote the 19 stories over the past 20 years, some entered for competitions. Two were written as a result of a challenge.
"I enjoy writing but as someone once said, I enjoy much more the having written!
"I do not find writing easy. There are more stories in the wastepaper bin than ever reach publication.
"The book is aimed at anyone who likes short stories and hopefully will convert a few others.
"I think the short story is often misunderstood, is undervalued as an art form, yet is read by thousands every week in magazines such as People's Friend and My Weekly.
"I hasten to add that I do not write for either of those.
"There will be another collection in a couple of years, god willing.
"I seem to be in short story writing mode right now. Ideas are bubbling up all over and I just want to be free to get on with them. There is also a novel murmuring away in the background.
"This is my second book. The first was published on May 10 2019 and was a collection of poems – Terra Incognita, also published by Scriptora. I cannot recall a time when a pen and a sheet of paper did not beguile me.
"For the poetry collection, we did a very successful book launch party at the Hastings Arts Forum, at which I sold fifty copies.
"Also there were more orders following on from the launch.