Sudden cold snap keeps many from the banks
The recent cold spell has seen a sudden fall in water temperatures on Shefford & District AA stillwaters, with a negative impact on catches.As the fish adjust to winter conditions sport should begin to pick up, although fish will often only feed for a short period of time during the day.
Sunday, 16th December 2012, 9:00 am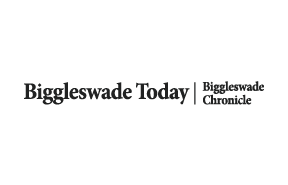 After taking a fabulous net of roach and perch the previous week, Alan Lawrence returned to The Airman hoping for a repeat performance. However, Alan's quivertip remained motionless for several hours before taking two roach in two casts, which was his only activity of the day whilst the other anglers on the lake blanked. The venue saw eight anglers attend the latest round of the pike series last Sunday but by the end of the match they all remained fishless.
The water level at Willington Lake is slowly dropping back to normal but the water remains heavily coloured after the recent floods. Only a few anglers have fished the lake since the floods. John Munning managed two pike of 8lb 8oz and 10lb on ledgered mackerel. On Sunday the lake will hold the next leg of the predator series, with the target species being pike. Further details are available from Kevin Williams on 07595 585899.
Anglers at Broom Lake had still been enjoying good bags of silver fish on light float rigs and small hooks but the lake then started to ice over in several areas, including some of the favoured roach pegs. However, with milder temperatures forecast for the weekend any ice that has formed should hopefully soon disappear.
The rivers have been in good trim over the last week but have seen surprisingly little attention from members. As well as perch, Broom River has also produced some excellent nets of roach in recent weeks. The fish appear to be tightly shoaled, so it pays to keep a mobile approach until the fish are located. The final match of 2012 will be the Fur & Feather on Sunday, December 23 along Broom River and further details can be obtained from Kevin Williams.
Shefford & District AA 'half-year' membership books are available from the usual outlets and are valid through to June 15 (the river close season will apply after March 14, but the stillwaters remain open). Prices are adult £35, concessions £25, partner £20 and junior £10. Night fishing at The Airman Pit, Broom Lake and Willington Lake requires optional night permits.
While many anglers have not even dared to venture out in the recent cold weather, 13 year-old Ollie Jenkinson got off to a flying start to his winter campaign. Ollie decided to target pike on one of BHAA's lakes using a float-fished joey mackerel as bait. His reward was a cracking 18lb 8oz pike. Apart from the odd jack pike, there have been little or no reports of any worthwhile catches during the latest cold spell.
Members will be pleased to learn that the Environment Agency is planning to introduce barbel into the River Ouse at Manor Farm, Lavendon which has been assessed as an ideal habitat. It is known that some big barbel are already present but the new stocking will be a welcome addition. The EA is also hoping to stock some roach into the River Ivel in the coming months. More details of the planned stockings will be announced as and when they occur.
The next Manor Farm open match at Becks Lake is on Saturday and this will be a silver fish match. Contact Harley on 07833 990889, or Peter on 07922 126154 for booking details.
Stefania Paragh landed a well conditioned 20lb 8oz pike on a deadbait, to set his new personal best at Booneys Lake.
Now it's getting colder it's a great time to get out for the big pike in Booneys!
Recommended tactics now the colder weather has come in are fishing single chods with bright pop ups, fishing small bright pop ups with pva bags or fishing with maggots.
The Kings Arms Angling Club, which has over 100 members for the first time, held its annual Presentation Evening at the Roundabout Club last Friday evening. Results were as follows.
Club champion: Steve Carthy with 20 points, which is a new record. Steve actually won six of the 12 club matches.
Best fish in matches: Neil Sibley with a 19lbs 15oz carp, also a new club record; Largest aggregate weight: Steve Carthy with 233lbs 3oz; Junior award: Luca H with an impressive catch from the club's waters; Ladies champion; Joanna Korczyc.
Special events cup: Graham Inwood who won the sea fishing match and came second in one match in Poland; The Shower Cup. For his hilarious exploits on a trout fishery; Roger Adams; Clubman of the year: Ed Blain; Most improved angler; Neil Sibley.
Best single weight: Dave Evans with 133lbs 8oz from Chestnut Pool; The Hipgrave cup for best fish from club waters: Rob Young with a carp of 18lbs 8oz; The league Cup was won by Chris Butler; The Ian Butler Predator Memorial Cup was won by Pip Stringer; The Attendance cup was won by Chris Butler. The Perch and Specimen Cups were also both won by Chris Butler with a fish of 2lbs 6oz.from Biggin lake near Oundle.
Greensands Fishery Match Results: Saturday Open at Bottom Lake, 1 I Smith (Maver) 13-14-0, 2 C. Yeowell (Maver) 7-3-0, 3 P. McGrath (Bedford) 5-13-0.
Sunday Open at Top Lake, 1 N. Fawkes (St Neots) 37-14-0, 2 C. Sumners (Poplets MG) 31-14-0, 3 C. Rose (Greensands) 19-6-0.
Section winners, Pegs 23-33 A. Kleen (Cambridge) 12-9-0, Pegs 34-43 G. Gwynne (Stevenage) 16-4-0.
On Sunday the Christmas "Fur and Feather Blind Pairs" will be held on both Lakes. Anglers, don't forget to bring a prize for the raffle. To book call Chris on 07969 553079.
Luton Angling Club's Simon Heath sent in pictures of some of his captures of pike and zander this season from the South Lagoon. which includes pike to 17lb 15oz and zander over 10lb. The South Lagoon is a terrific predator water and often produces double figure zander to over 16lb+ along with decent pike and eels.