Diving down to the shipwrecked Titanic
One of the most memorable shipwrecks in history will be the focus of a night at the theatre.
Tuesday, 18th September 2012, 7:00 am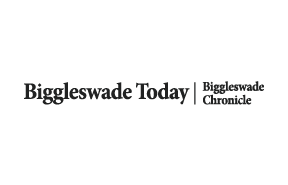 Return to the Titanic is a two part 80 minute presentation by diver Rory Golden.
It will cover the construction and the loss in 1912, the wreck's discovery in 1985 and artefact recovery expeditions.
He will also describe his personal recollections of actually diving down to the ship.
Rory was the first Irish diver to see the Titanic from a Russian MIR submersible in 2000 and again in 2005 at a depth of 3,875 metres.
More people have been to outer space than to these depths of the ocean.
The show takes the audience back 100 years to share in the pride of Harland and Wolff as it built the world's biggest liner and relives the shock of the disaster and the rescue of survivors, asking the question 'Why did over 1,500 people die?'
Rory also gives a new insight into the successful French/American expedition of 1985 that discovered the Titanic from the journal and images of cameraman Ralph White, who went on to make 35 dives to the wreck site.
The presentation includes images of artefacts from the Titanic on the seabed and on recovery so the audience can appreciate their significance.
Join Rory on his dives around the wreck. Re-live a major and significant find and the honour of leaving memorials from Cobh and Belfast in tribute to the victims of the disaster.
Experience what it is like to view the Titanic only inches away although it cannot be touched by a human hand, in the great depths of the North Atlantic. You can catch Return to the Titanic at the Gordon Craig Theatre in Stevenage on Wednesday, September 26. It starts at 7.45pm.
Tickets cost £13.50. They are available from the box office on 01438 363200. You can also book online at www.gordon-craig.co.uk