A new dementia specialist nurse has been appointed to Bedford Hospital
Bedfordshire Hospitals NHS Foundation Trust and Dementia UK have developed the Admiral Nurse service
Wednesday, 7th April 2021, 11:51 am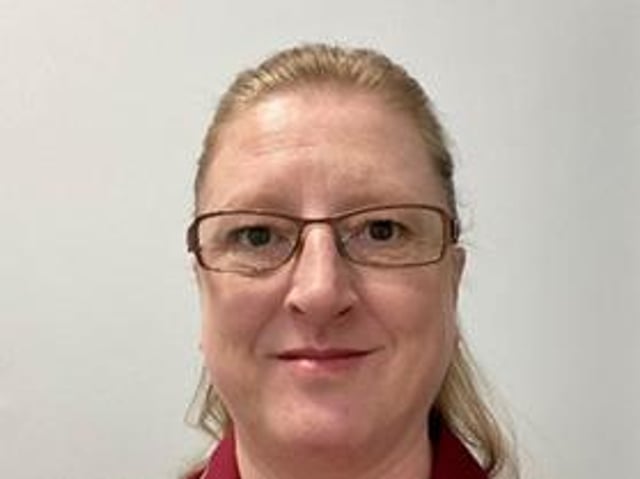 Admiral Nurse Claire Day
Dementia specialist nurse Claire Day will be working in Bedford Hospital thanks to a new Admiral Nurse service developed by Bedfordshire Hospitals NHS Foundation Trust and Dementia UK.
Dementia UK is the only charity in the UK dedicated to supporting families affected by dementia through dementia specialist Admiral Nurses
The creation of the Admiral Nurse role is the latest addition to the Trust's commitment to ensuring good care for patients with dementia. Not only do ward staff already make a considered effort to get to know newly admitted patients with dementia - through resources like the 'This is Me' form - the Hospital is also signed up for John's Campaign.
John's Campaign, outside of the pandemic, encourages anytime visits from a family member of the person with dementia, allowing them to stay overnight if they wish to.
As well as helping to coordinate care and provide expert guidance to patients with dementia and their families, Claire will be running regular training for hospital staff in order to broaden understanding of best practice in dementia care.
Claire has worked locally for many years in community mental health teams, memory assessment services and as a dementia nurse with a local charity.
She said: "I am honoured to be in a position to work with a hospital which has already demonstrated a significant focus on the care of patients with dementia. I welcome the opportunity to continue to work from those strong foundations and improve the experience during admissions for patients, families, carers and staff."
Hilda Hayo, CEO and Chief Admiral Nurse of Dementia UK, said: "Stays in hospital can be challenging for people with dementia and their families, particularly in the middle of the coronavirus pandemic when it may be difficult for families to visit and stay in touch with each other.
"Having more Admiral Nurses in hospital settings is so important; not only can they ensure that patients with dementia have their specific needs met, but they can also help families get access to the support they will need when discharged home.
"We are delighted to welcome Claire into the Admiral Nurse fold and we look forward to hearing about her achievements."
Nichola Keer, Associate Director of Nursing Safeguarding at Bedford Hospital, said: "As a Trust, we are pleased to have the help and support of our Admiral Nurse.
"She is leading the way in developing a service, which will support families and patients affected by dementia during and after their hospital visits or stays. Providing this much-needed support really helps families during what can be an incredibly difficult time.
"The Admiral Nurse role also includes supporting all staff with providing top quality care for all people living with dementia."