An 'outstanding' care home in Biggleswade will close once residents have been moved to new accommodation
Abbotsbury Residential Home will shut as part of a Central Beds Council programme to modernise and improve facilities for older people
Wednesday, 14th April 2021, 11:19 am
Updated
Wednesday, 14th April 2021, 11:20 am
A Biggleswade care home rated "outstanding" is to close once the remaining residents have been moved to new accommodation.
Abbotsbury Residential Home at Mead End will shut as part of a programme by Central Bedfordshire Council to modernise and improve facilities for older people.
"The prospects to close a residential care home are significant to the residents, their families and our staff," Conservative Dunstable Central councillor Carole Hegley told CBC's executive.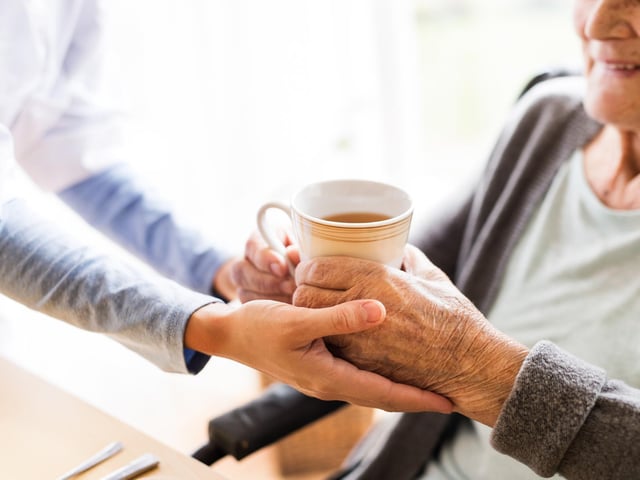 Central Bedfordshire Council has plans to modernise and improve facilities for older people
"We've done three previously, all having different circumstances and this is no exception," she said.
The prospect of a new home being built close to Abbotsbury by an operator the local authority knew already suited its ambitions.
"This building is moving on beyond its usefulness, such as not having ensuite facilities," explained councillor Hegley.
"This home was rated outstanding in 2019 by the Care Quality Commission (CQC), and the staff have done an amazing job there.
"The consultation response was very sensitive, with some heartfelt comments about residents being settled and happy there."
Quantum Care is due to open new premises at Mantles Court in London Road this summer.
Rebuilding Abbotsbury would have involved moving residents multiple times, so was ruled out as an option.
There were 36 responses to the consultation, and 15 out of the 21 residents replied directly, according to councillor Hegley, who's the executive member for adult social care.
Conservative Biggleswade North councillor Steve Watkins wondered whether the new premises would provide a similarly high standard of care.
Independent Biggleswade South councillor Hayley Whitaker said councillor Hegley and her team had done everything to make it as easy as possible for Abbotsbury residents.
Conservative Biggleswade North councillor Ian Bond said: "We're looking forward to the new care home and I'm pleased about the work going on at Mantles Court."
Conservative Biggleswade South councillor Mark Foster said: "I want to emphasize the real concern taken over the transitional process.
"Ward members and town councillors have been assured that the residents were considered in full."
Councillor Hegley resplied: "We're very sensitive about the quality of care around the move.
"The new home will have to be registered with the regulator, the CQC, and will have to receive checks and inspections.
"That's one aspect of ensuring the care is of a good quality," she added.
"The council has its contracts and compliance team which will make due diligence visits to ensure care good for our residents.
"There are post-move evaluation visits to ensure people are settled and that we're seeing the outcomes we expect."
Conservative Heath and Reach councillor Mark Versallion said: "Everyone's been consulted along the way.
"Scrutiny committee looked at this last month and wholeheartedly supported this improvement.
"The commitment and sincere determination to do the right thing by residents and their families was palpable.
"The objective is a very admirable one to improve the quality of the accommodation with ensuite rooms and so on.
"There was unanimous support after quite a detailed forensic scrutiny of this."
The Abbotsbury site has capacity for 32 residents and will revert to the council's assets team when it has closed.
Job opportunities are available for the staff whether they want to look externally or consider roles at the new care home.
The executive unanimously approved three recommendations, including the closure of Abbotsbury.