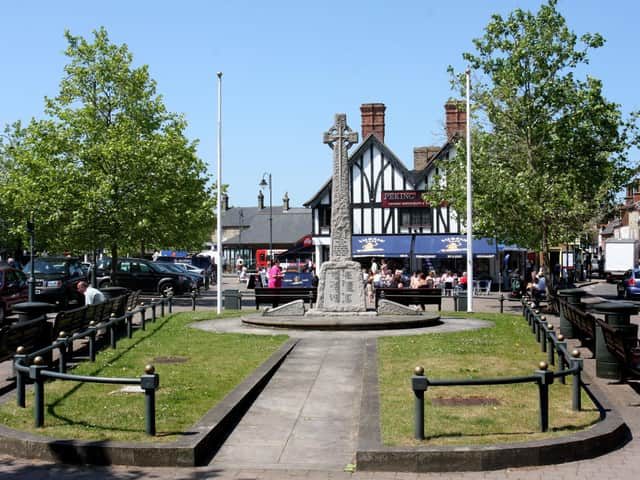 Take part in the questionnaire to help shape the future of Biggleswade
Time is running out to have your say in shaping Biggleswade s Neighbourhood Plan by taking part in the town council's engagement questionnaire.
Biggleswade Town Council is in the process of producing a Neighbourhood Plan for the parish area.
A Neighbourhood Plan allows a community to play a more prominent role in its future, giving it the power to create a shared vision and policies that will shape the development and growth of the area.
Scan the QR code to be taken to the questionnaire
But Biggleswade Town Council's public engagement on the plan will end on May 3.
Mayor Madeline Russell said: "We are delighted with the response so far but it's still a small percentage of Biggleswade people.
"We want the town to thrive for everyone but we would particularly like to hear more from those running businesses in the town and from young people.
"All the views put forward will be considered and will help to shape the Neighbourhood Plan."
The Neighbourhood Plan, once adopted, will sit alongside the Local Plan prepared by Central Bedfordshire Council - and will carry significant weight in determining future planning applications located in or affecting the parish.
You can fill out the questionnaire online or request a paper copy of the questionnaire by emailing Lisa King, Biggleswade Community Agent, on [email protected] or calling 07534 484750. The completed questionnaire can then be returned using the Freepost envelope provided.
If you would like any further information about Biggleswade Neighbourhood Plan or would like some assistance in completing this questionnaire please contact Jemma McLean, Bedfordshire Rural Communities Charity on [email protected] or 01234 834932.