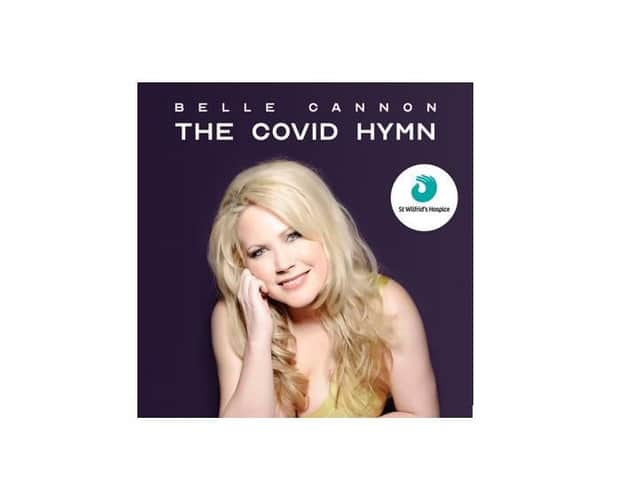 Belle Cannon
Hastings resident Michelle Kinneavy, of Payne & Sons Funeral Directors, known by her stage name Belle Cannon, will donate proceeds from the sales of her cover of the hymn How Great Thou Art to St Wilfrid's & St Michael's Hospice.
A target of £3,000 has been set.
She said: "As a funeral arranger, I see there's never been a greater need for end of life care in Eastbourne due to the Covid-19 pandemic. And as a musician, I know how to raise awareness."
Belle moved to Nashville, Tennessee in her 20s where she fell in love with country music and began touring the state with her own songs.
She released her debut album Rewind featuring Grammy Award-winning guitarist and two-time CMA Musician of the Year Brent Mason, which was nominated for Best Album and Best Single at the British Country Music Awards.
Belle decided to care for those coping with loss after losing several family members of her own and became a funeral arranger at Payne & Sons after working in palliative care for several years.
She has since combined her passion for care and music by releasing fundraising singles for healthcare charities, including a cover of the song Queen of Hearts for the British Heart Foundation.
She said: "I want to support causes dear to my heart as a funeral arranger, as well as challenge old-fashioned perceptions of the industry and music captures people's imaginations like nothing else."
Belle's new track for St Wilfrid's Hospice reflects her success as a singer and career as a funeral arranger in a powerful hymn about coping in life after losing a loved one.
The single was produced in Nashville and features vocals from Just Choir based in London.
Sarah Marsh, community fundraising manager at St Wilfrid's Hospice, said: "This is the first time someone has released a fundraising single for St Wilfrid's. We are excited and proud to be the charity that Belle has chosen to support with this.
"We are grateful to everyone at Payne & Sons for the support they have given the hospice over many years. The hospice relies on the continued generosity of local people and businesses to provide care to patients and their families during the most difficult of times, and we wish Belle great success with the project."
How Great Thou Art by Belle Cannon can be streamed on iTunes, Spotify and Amazon Music, with all proceeds up to £3,000 being donated to St Wilfrid's Hospice.
Payne & Sons Funeral Directors has branches in Hampden Park and Eastbourne: www.funeraldirectorseastbourne.com
• Talk is increasing of further lockdowns in the UK. What do you think of the situation? Join the Big Conversation and have your say on everything from healthcare to how the pandemic has affected you personally and how we make our communities stronger: https://www.surveymonkey.co.uk/r/bc-worthing