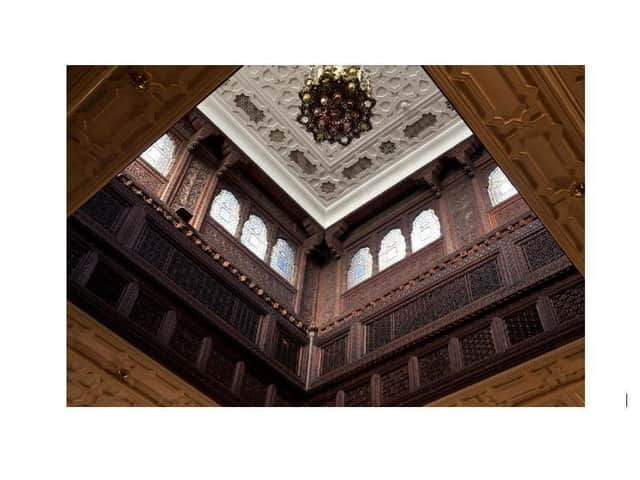 The Durbar Hall, Hastings Museum and Art Gallery
All proceeds will go towards supporting the Towner Art Gallery.
Helen explained: "This lecture will focus on Victorian encounters with India and will begin by focusing on the Indian portraits decorating the corridors of Queen Victoria's favourite palace, Osborne House on the Isle of Wight.
"Austrian artist Rudolf Swoboda was commissioned by Queen Victoria to paint authentic portraits of her Indian subjects to represent 'various types of the different nationalities' of India. Swoboda produced some extraordinary paintings during his two visits to India and the Queen was thrilled, calling them her 'Beautiful Things!' If Queen Victoria couldn't travel to India, India had to come to her!
"Swoboda's royal commission was inspired by the success of the Colonial and Indian Exhibition of 1886 when Swoboda had painted the portraits of some of the Indian artisans who had been brought to London from India to be live exhibits in the show.
"The final part of this lecture will look at an exquisitely carved Durbar Hall, created and shipped over from India to serve as a backdrop for the Colonial and Indian Exhibition. It is now the centre piece of Hastings Museum and Art Gallery having been gifted to the town by the Brassey family."
Helen Rufus-Ward is a published art historian and lecturer specialising in early Christian and Byzantine art. Geraldine Alexander is an art historian and researcher who is currently working on the archive of 20th century photographer Fay Godwin at the British Library.