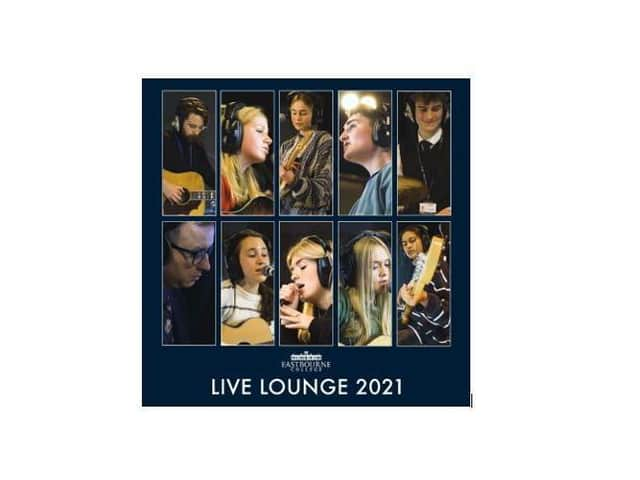 Eastbourne College Live Lounge 2021
College spokesman Adrian Ashby said: "We are very excited to announce that on Friday, February 12 from 6pm to 7pm, we will be broadcasting our Live Lounge 2021 album performances in HD on Vimeo, Facebook and YouTube!
"This promises to be an hour of top-quality music from some of the College's best singer-songwriters.
"The event will begin with introductions from our professional songwriter and teacher Tom Williams (who guides the weekly song-writing workshop at the College) and the performances (comprised of 11 songs, mostly originals but some covers) will be punctuated by the artists/pupils being interviewed briefly.
"Eastbourne College Music Dept is raising money for St Wilfrid's Hospice (Eastbourne) Ltd because we believe in the power of music to bring joy.
"Each year, aided by an enthusiastic team of music department professionals, pupils at Eastbourne College produce and publish a Live Lounge album.
"The pupils and staff do this outside of their everyday curriculum commitments and the Live Lounge album is the culmination of months and years in some cases of dedication to the weekly Songwriter Workshop, run by the College's resident professional songwriter and all-round good guy, Tom Williams.
"The pupils are not professionals but they have worked really hard to attain an outstanding level of songwriting over the years.
"Normally, the final Live Lounge performance would be performed in front of an audience in the Birley Centre but, as anyone in the performing/creative arts scene will know, this has been an impossible undertaking in recent times.
"With unprecedented disruption to our way of life due to the ever-changing restrictions, we pounced on a small window of opportunity to film the Live Lounge for the very first time.
"Schools were open, albeit running strict Covid-secure protocols and we just made it happen.
" The aim was to broadcast it for all to enjoy, and raise money for a local charity at the same time.
"Sign up is super simple (name and email address, about 20 seconds) using the booking link:
"They will also receive a second email with an event reminder and access and donation links in the 24 hours leading up to the event."