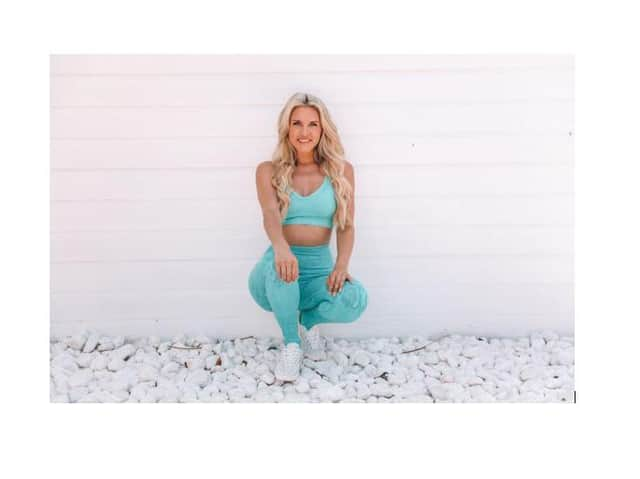 Rebecca Louise Smith
Rebecca Louise Smith, who was born and bred in Eastbourne and attended St John's Meads Primary School and Cavendish School, going onto St Bedes to do A levels, is now based in Newport Beach, southern California.
Proud dad Alan said: "Rebecca has pursued many paths and gained many life experiences along the way some good, some not so good and a few disasters!
"However, every experience has shaped her future and developed her as the most amazing daughter, human being and adult that we could ever have imagined.
"At the age of 32 she has created her own fitness brand, APP, website, built an amazing business, has a great career and is now a personal support and motivator to many others."
She recently launched her updated app and her book and also "presented the most amazing live event incorporating fitness, motivation, nutrition, personal development and meditation to inspire and support others on their journeys."
Her book is available on Amazon UK and USA, published by Ben Bella Book, USA, an invitation to "transform your body and mind into the healthiest, happiest you."
"You're going to need enthusiasm, an open mind, and a good deal of grit, " she says, "to take your workouts, health and your motivation to the next level—along with a 30-day challenge to kick-start your results."
Through her popular YouTube channel and social media, Rebecca – who has been in the States for nine years now – has helped millions of people improve their mindset and achieve their wellness goals.
Part of her success, she says, is that she knows what's it's like to feel lost, unable to find the right career, live broke, go through a divorce, and struggle with a negative relationship with food.
It wasn't until she changed her mindset and started to master high-performance habits that she truly found her way, she says.
Rebecca shares targeted daily workouts to make sure you're never overworking your body, easy-to-follow meal plans that include recipes for every meal and daily tasks that will help you reset your mindset and get to the next level.
"It Takes Grit will give you the tools needed to enhance your life and create positive, lasting changes—all to help you take control of your health and happiness.
"This is the guide to levelling up your life and bouncing back in times of struggle. When we are uncertain, going through grief or want to get greater success in life, this book has the told you need.
"Over the last seven years I have gone from being broke, living pay check to pay check to earning a million dollars in one year – all from changing my mindset and finding the grit inside of me to keep on going.
"Often, we are the ones in the way of our own happiness and success.
"This book shares personal stories of how I was able to overcome difficult times and come out on top and most importantly how you can too, no matter the type of life you have already experienced. Your past does not determine your future! Helping other people change their mindset and realise their full potential is what fuels my purpose.
"I knew that I had an obligation to share what I had learned with others to help them get to where they deserve to be. This was to be the book I could hand someone and say 'I understand how you feel and this is how you are going to get out of your own way and crush that dream of yours!'"