Biggleswade craft beer shop raising cash for Samaritans with new drink
DRINK is raising the money through the sale of beer Journey Juice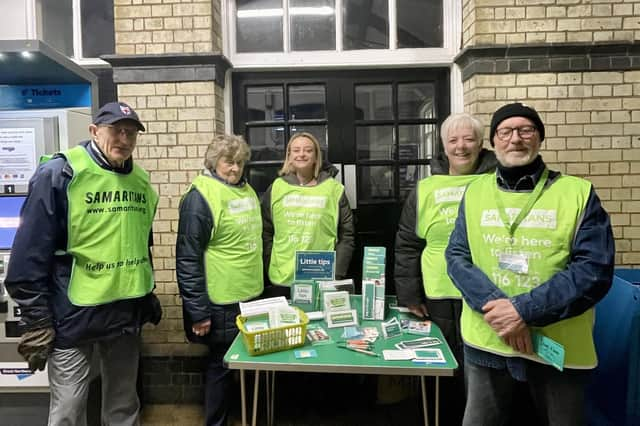 An independent craft beer tasting room and bottle store in Biggleswade is raising money for the Samaritans with a new beer.
DRINK, which is located near the town's railway station, will be raising the cash for the North Herts and Stevenage Samaritans through the sale of Journey Juice.
The new brew has a specially designed label pledging support for the organisation dedicated to being there for people in times of crisis. The name reflects the proximity of DRINK to its local railway station, as well as the journey of many with mental issues.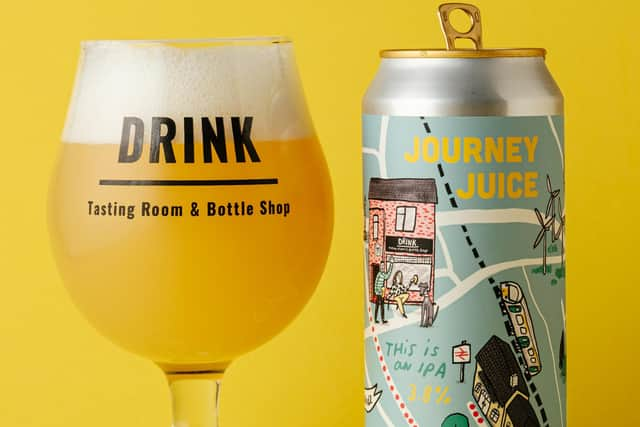 The shop's founders, Sarah Stilwell and Adam Fitton, were motivated to make the donation pledge after the Samaritans visited the railway station in October and because one of the charity's volunteers, Steve, lives in Biggleswade and enjoys DRINK's crafty beers.
Journey Juice will be sold at other Pretty Decent Beer taprooms in London, with a percentage from all sales being contributed to Samaritans.
Charity spokesperson Ilsa Hawtin said: "We are incredibly grateful to Sarah and Adam at DRINK for this fantastic fundraising project. Our volunteers visit a number of railway stations in the local area to raise awareness of our service, and it's fantastic to see their efforts recognised by the local community. Every penny raised from this initiative will go towards supporting our callers."
Sarah and Adam said: "Our collaboration with the Samaritans is a meaningful step towards supporting an important cause and we are honoured to contribute to their efforts.
"Remember, life's journey isn't always a straight line. Every step, no matter how small, matters. Be kind to yourself and others along the way."
North Herts & Stevenage Samaritans is run by a team of more than 100 volunteers, who commit to weekly shifts, including nights, to support Samaritans' 24/7 service.
Volunteers also reach out to the local community to provide face-to-face support and increase awareness.