Fun for all the family at Shefford Community festival
Scarecrows, confetti, football, dancing and lots more at Shefford Community Festival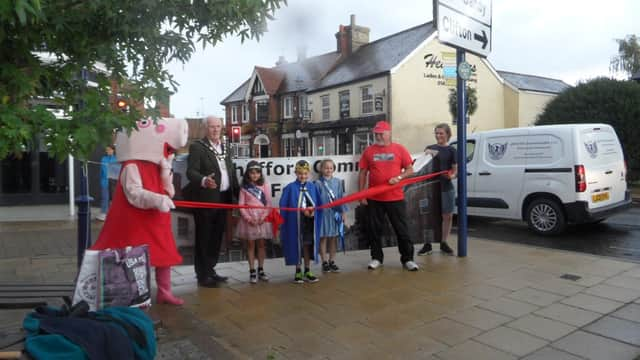 Shefford's sixth annual Community Festival opened with a bang this year.
Mayor Ken Pollard, who officiated the ribbon cutting, set a confetti bomb in motion, ably supported by the Shefford Prince and Princesses, at the start of the festivities last month.
A celebrity Peppa pig and a good number of spectators assembled in the High Street for the launch before heading across the road to sample the excellent EatFeast street food.
A range of events took place over the week, including a scarecrow festival, football with the Shefford Saints, children's dance classes, family fun at Shefford Children's Centre, coffee mornings, an art exhibition, a garage trail sale, a clean up work party by the Shefford Greenspace Conservation Group and a Shefford Majorettes free taster evening.
Around 54 events were planned over the festival week.
The first festival was held in 2018 after residents started looking at ways to further support the town.