Soldiers from Chicksands take on ultra marathon challenge for children with rare diseases
Captain Tom Crossman-Kellie and Staff Sergeant Stacy Hopkin will be walking 53 miles
Wednesday, 7th April 2021, 2:40 pm
Updated
Wednesday, 7th April 2021, 2:42 pm
Keep an eye out for two special walkers as they set out from Chicksands on an Ultra Marathon attempt in support of children with rare diseases.
Captain Tom Crossman-Kellie, 45, and Staff Sergeant Stacey Hopkin, 43, are taking on the challenge to walk 53 miles in around 20 hours on Saturday, April 10.
The route will take them from Chicksands, around the local area, then north from Bedford to Leicestershire.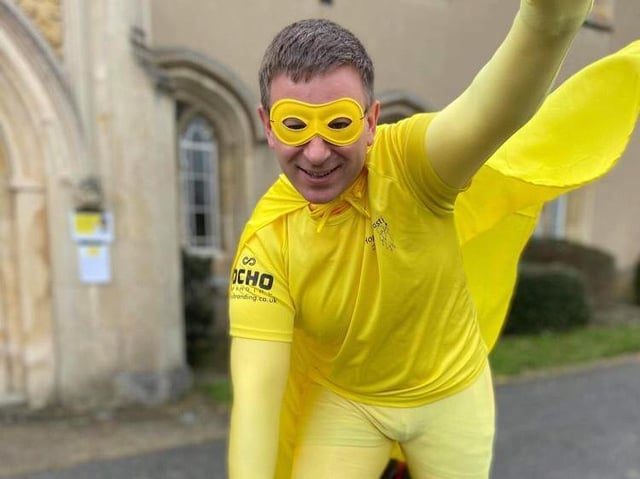 Captain Tom Crossman-Kellie
They will be setting off at around 4pm on Saturday - and said they would love it if people said hello or gave them a wave of support.
The marathon walk is raising further awareness and funds for Children who are diagnosed with rare diseases such as Cornelia de Lange Syndrome (CdLS) through Hope for Hasti. It follows on from last year's barefoot challenge.
For Capt Tom Crossman Kellie this would represent a further personal challenge as he suffers himself with lower limb arthritis through his service in the Armed Forces.
Undeterred he said: "I would walk to the end of the Earth for my children. Watching the inspiring events of last year encouraged me to move my personal goals way beyond what I can normally achieve and take on this once in a lifetime challenge."
Staff Sergeant Stacey Hopkins has become the driving force behind this event and said: "I am blessed to have a large family who are all healthy. I saw this event and wanted to show them the lengths I would go to if any of them had a rare disease and needed my help."
The pair have set a target of £500 - and you can donate at their JustGiving page.
Hope for Hasti was set up by Chris Brannigan whose daughter, Hasti, has Cornelia de Lange Syndrome (CdLS).
CdLS is characterised by reduced growth, global developmental delay, feeding problems, speech and language difficulties hearing problems and, in many cases, limb abnormalities.
It is rare for children with CdLS to become adults who live independent lives, often needing round the clock care for their entire lives. There is no cure or treatment for the disease.
Money raised will pay for research, which has already started in the United States, and clinical trials.