Strategic approach to football pitch provision in Biggleswade needs to be adopted by council rather than rushed
There should not be a rush to meet an "artificial deadline" a meeting was told
Watch more of our videos on Shots! 
and live on Freeview channel 276
Visit Shots! now
A strategic approach to football pitch provision in Biggleswade needs to be adopted by the town council, rather than rushing to comply with a specific deadline next week, a meeting was told.
Various issues have been considered by the local authority this year, including the number of artificial pitches and the overall supply of outdoor facilities.
The town and the local authority's current offer "doesn't provide a good working model", according to a report to the council's public land and open spaces committee.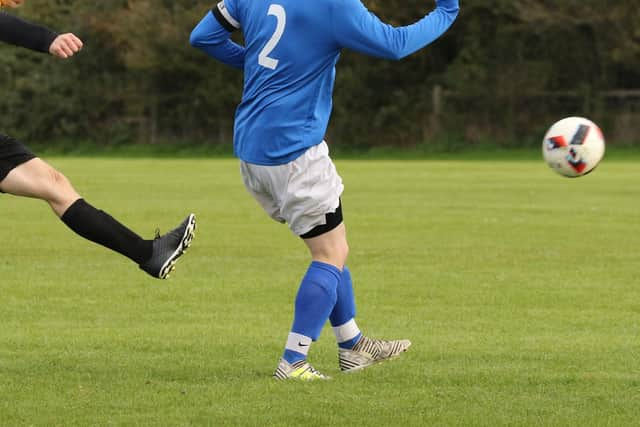 "Officers suggest capital and revenue investment is made in pitch facilities, pavilions and maintenance equipment," said the report.
"This would improve the overall football and other sports offer for the public on council-owned land and enable goalposts to meet safety compliance standards.
"The annual recurring maintenance costs to repair, treat and prepare eight pitches, grounds and buildings are estimated to be £10,000, while the public realm team requires significant capital investment for a new rotavator, commercial roller and spikes totalling £7,000.
"A growth request has been considered alongside all other such bids for that budget."
Town clerk Peter Tarrant said: "There needs to be a business case put forward which considers those credits and debits of this, with a more in-depth analysis of the quality of our pitches and importantly future demand for them.
"Only then can you reach an informed view. For me the report is redundant for now."
BTC's head of governance and strategic partnerships Karim Hosseini explained: "This report is an information piece which can be worked up further with a full business case along various parameters.
"It notes there are various funding sources available, not just the main council budget. The majority of these essentially talk about match funding to gain the maximum possible access to grant allocations, so it would have to be proposed in the budget if deemed a high enough priority.
"The point about safety compliance is around square goalposts, as there was a 1987 ruling warning they should no longer be sold in the UK or elsewhere. It's a legacy item which remains, as it's not best practice."
Town councillor Michael North, who chairs the committee, suggested that issue "could be considered separately and is perhaps urgent", while the rest could be deferred.
"There are some short-term things and others in the longer term, which could be in your wider report."
Deputy mayor Mark Knight said: "It's absolutely right we examine our football offer to the town and the community.
"We also need to consider other sites in the parish, including a number of clubs and local schools with a 3G pitch. There are also any locations which come into our control potentially, including one we may have the chance to adopt.
"We need to look at this strategically and at the likely demand over a ten to 15 year time frame. It's good work, but I'd rather see this done thoroughly than be rushed to meet an artificial date."
Town councillor Duncan Strachan added: "I hope when the business case comes back all other funding sources will be explained in more detail."