Biggleswade Town's Jake Bunyan to have surgery after crowdfunding campaign
​Biggleswade Town player Jake Bunyan is to undergo potentially career-saving surgery thanks to a crowdfunding campaign.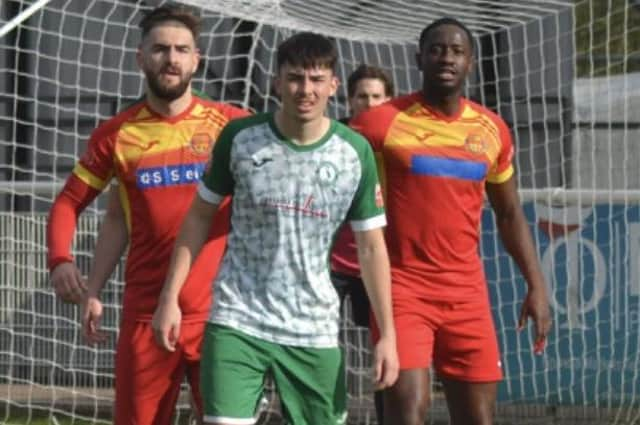 ​Bunyan suffered a torn anterior cruciate ligament (ACL) in a match against FC Romania last season, which will mean ACL reconstruction with arthroscopic meniscal repair.
On the NHS, the waiting list for such surgery would be around two-and-a-half years.
With that in mind and with a young player's career in the balance, Biggleswade Town club sponsors Craig and Jenny Deans began crowdfunding to help raise £5,000 to pay for the operation, which would be added to an initial donation already provided by the Football Association.
Thanks to the generosity of supporters, players, friends and many others, the target has now been reached and the operation will take place on Friday (3rd).
Jake, who turns 20-years-old later this month, said: "'First of all I would just like to give a heart felt thank you to everyone for their generous donations.
"The support I have received has been incredible. I am lucky enough to have reached my goal and I am having surgery on the 3rd of November.
"Secondly, I would just like to say another massive thankyou to Jen and Craig and everyone at the club. Jen and Craig have been tirelessly finding other ways to increase the funding and the support from them both has been incredible.
"My family are also so grateful and have found everyone's kindness and willingness to support me overwhelming. Thanks once again everyone. I will keep you posted on my recovery."
Jake's case is similar to several others that have seen non-league players' careers potentially saved in recent years, with crowdfunding a good way to help cover the costs and bypass the lengthy NHS waiting lists.
Arsenal goalkeeper Aaron Ramsdale donated £1k to help one of his former team-mates, Matlock Town's Connor Dimaio, also have surgery on a similar injury, while players who have suffered financially due to being unable to work due to serious injuries have also benefited from the generosity of the football family.​​​​​​​