​Biggleswade too good for struggling Queens
​Biggleswade RUFC secured another victory over lowly opponents but it was not all a ride in the park.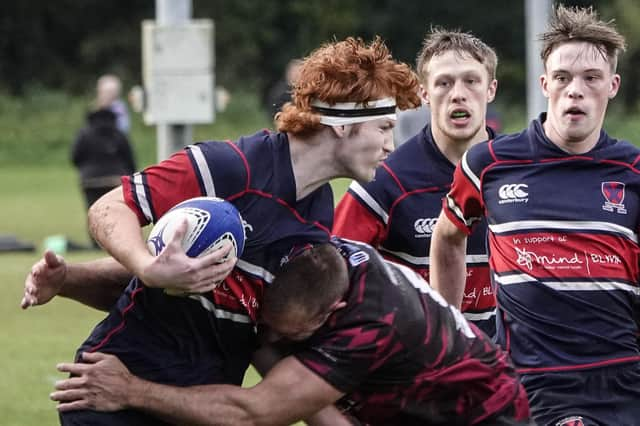 ​Biggleswade scored ten ties with six converted but let Queens in for a couple when concentration wavered.
Biggleswade were almost at full strength with James Emerson back in the second row. Queens were reportedly missing many players who had defected to other clubs.
Biggleswade's pack was so dominant that after pushing Queens off their put in at the scrum they stopped pushing. The Biggy pack certainly had the better technique in the driving maul going forwards and not sideways as the Queens unit.
Successful sides turn pressure into points. Apart from restarts Biggleswade were nearly always in the opposition's half so the tries flowed.
When it was not the pack trundling forward from a set piece it was the speedy three-quarters piling on the points.
Winger Tom Anderson scored a brace before the coach decided it was time for a change. On came Charlie Franklin for his debut at the top level. Within seconds he was on the scoresheet when he scored a try with his first touch of the ball.
Leading by over 40 points at half-time, Biggleswade rang the changes, resting some of forwards in turn. Biggleswade backed off from the rucks where they had conceded too many penalties for comfort and Queens sneaked in for a couple of tries while Biggleswade added another three.
Lock James Emerson celebrated his return with a dive through under the posts.