Biggy make it five in five
Biggleswade RUFC made it five wins out of five by overcoming Dunstablians 42-12 on Saturday. ​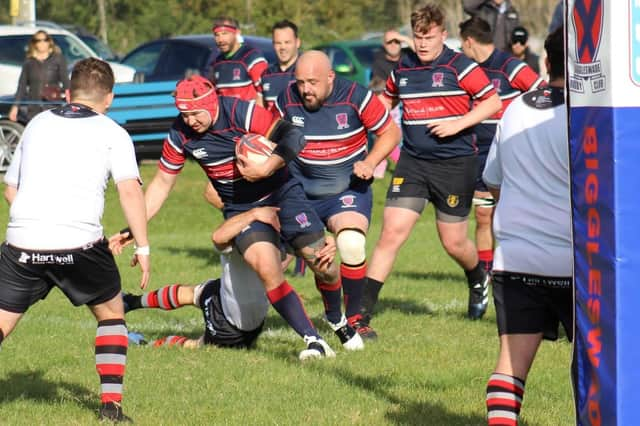 Biggleswade started strongly but Dunstablians scored first. This was not in the script and stunned the Biggy faithful.
The visitors did score another later on but Biggleswade were making the opposition look better than they really were.
After the early rebuttal Biggleswade were soon in the lead with a converted try as the pace of winger Tom Anderson out-paced the defence. Sam Woods converted as he did all afternoon with a 100 per cent record.
Dunstablians struck back with a converted try but a quick penalty led to Biggleswade regaining the lead just before half-time.
The second half was all Biggleswade as they scored another four tries without reply. The three-quarters certainly were looking a real menace every time that they got the ball.
Biggleswade spent most of the second period in Dunstablians territory, only retreating to face another re-start kick off.
The skipper Jake Deveraux was full of running, scoring two tries when the defence crumbled after repeated drives from the Biggy pack.
Anderson and Dom Nott were next to add to the scoreline before centre Michael Hall completed with the try scoring when he sliced through the tiring defence to score under the posts.
The win puts Biggleswade up to fourth place in the league table. Next up is a trip to Northampton Casuals.