Joy at Donington for Smart as he seals first win
​Sandy's Lewis Smart enjoyed his first win at British Championship level at Donington Park last weekend.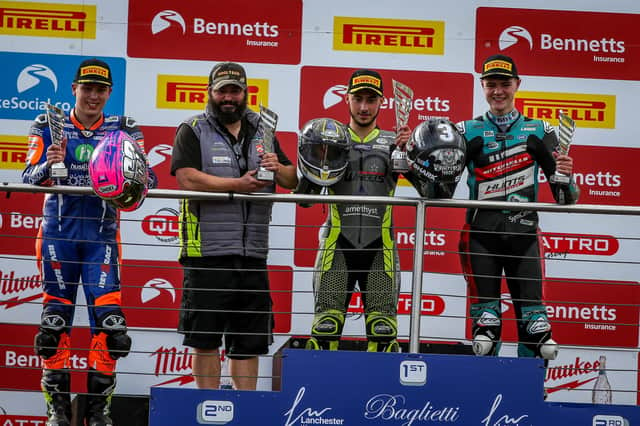 Riding at the British Superbike Championship, he won race one in the British Junior Supersport class.
Free practice saw Smart fifth fastest, before he then qualified eighth for race one where he was victorious, followed up with a fifth place in race two.
Smart said: "In qualifying I struggled a bit throughout the session, I was in P11 at the time. I came into pits and went back out, the best I could manage was P8 meaning I had a bit of work to do in the first race.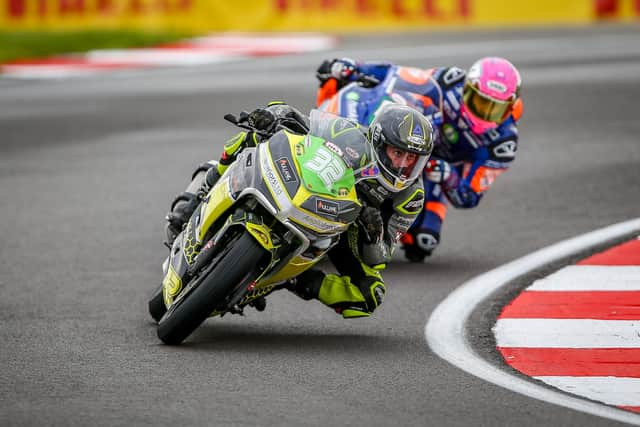 "I didn't get a good start at all, I was around P20 going into turn one but I managed to make up a lot of time on the first lap, making up a lot of places which put me into P4 coming into lap two.
"It was then a four-way battle for the win. I led nearly all the race, feeling comfortable in the lead, and managed to win which I am really really happy with - my first win in the class.
"My lap time from race one meant I was starting in P4 for race two. This was going to be a very wet race. I got a pretty average start but then as soon as I got round turn one and two I couldn't see a thing out of my visor, the spray wasn't dispersing and I couldn't even see an apex going down Craner Curves at this point so I dropped quite a few positions.
" As the pack split up and I could see where I was going I got into my rhythm and managed to finish in P5 with I was still happy with.
"A big thank you to everyone who supported from home and at the track. Thank you to all of my sponsors that are behind me and to my number one mechanic, my dad Gavin Smart."