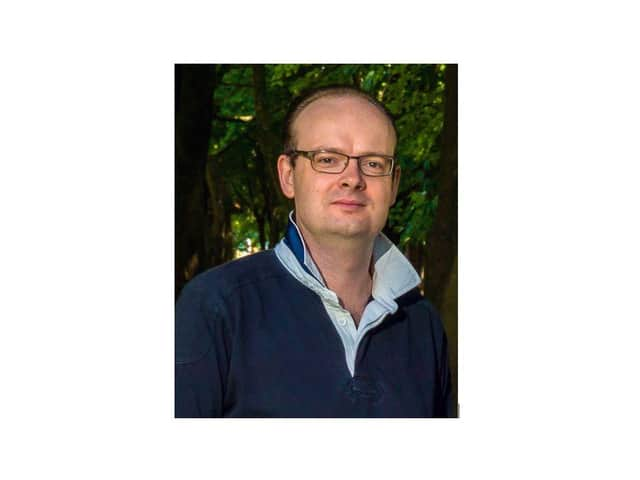 Steve Scott
Steve Scott, who runs the venue, is delighted to be back in business.
"There's no doubt it's been a tough year. After reopening in September, our team worked extremely hard to provide something for everyone. We were just hitting our stride, then the second lockdown happened. But now we can reopen, we can offer a fantastic festive programme for Christmas – and all Covid safe. In these difficult times, we all need a lift, so theatre is more important than ever."
It's A Wonderful Life: A Live Radio Play, December 11, 7.30pm. This beloved Christmas classic comes to captivating life as a live 1940s radio play. With the help of five performers and a sound effects artist that bring a few dozen characters to the stage, the story of idealistic George Bailey unfolds one fateful Christmas Eve.
Watson: The Final Problem, December 12, 7.30pm. Tim Marriott plays Dr Watson in this special preview of a new solo play by Bert Coules and Tim Marriott. John Watson is alone. His beloved wife Mary and the great Sherlock Holmes are both gone. But the world seethes with false reports and rumour, and at last the time has come for the truth to be revealed.
Tales from the Grove, December 17, 7.30pm. A trio of dark tales with a twist, perfect for a winter's evening by local writer and director Francis Saunders.
A Christmas Carol, December 18, 7.30pm. Join us as we bring this Christmas classic to spirited life! Relive the timeless tale of the penny-pinching Ebenezer Scrooge, his encounters with three fearful ghosts, and Scrooge's Christmas morning redemption -- all enacted by Steve Scott, the Grove's artistic director.
Grace & Danger, December 20, 7pm. Single launch show for Eastbourne blues-rock outfit Grace & Danger.
Happenings, December 21 and 22, 7.30pm. A new play by John Berry of Printer's Playhouse. A dark comedy of unfulfilled ambition.
Con Brio, December 23, 6pm. Jazz, soul, folk and rock n roll from Eastbourne ensemble Con Brio – all in the holiday spirit.