Len Phillips Big Band offers livestream for its Eastbourne regulars
The Len Phillips Big Band, regulars in the town for years, were hoping to play Eastbourne twice last year. They are hoping to get there finally this summer.
Friday, 12th March 2021, 8:55 am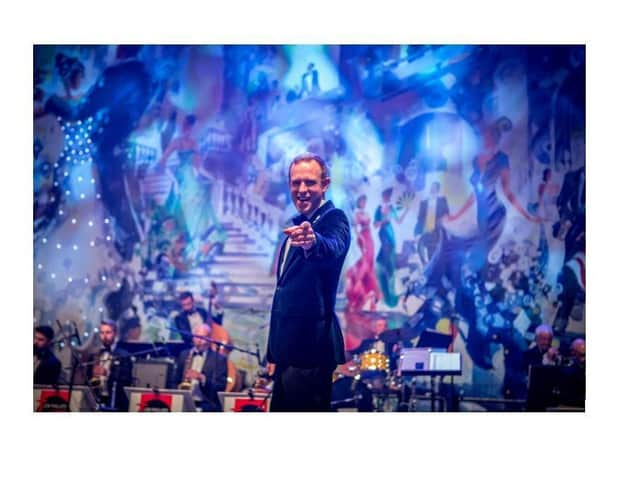 Joe Pettitt
But in the meantime, their Eastbourne fans can get their fix on March 20 when the 17-piece offers their first big band livestream – from the Abbey Road Studios where they are currently recording a new album. They are giving the performance as tribute to Len Phillips who passed away earlier this year, aged 88.
The stream will go out live on the band's YouTube and Facebook pages at 2.30pm.
Joe Pettitt, who took over the band's leadership in 2010, stresses everyone is welcome to join them: "Just join us and watch, and if you like it, just put a little bit of money in the honesty box as we call it!"
For the event, they will be joined by Matt Ford, considered one of the finest big band singers in the UK, for "90 minutes of the of the most swinging music and brilliant songs", Joe promises. It will be a chance to connect with their Congress Theatre audiences, a place they play every year: "We were supposed to be doing a Christmas concert in Eastbourne as well. We have built up quite a following in Eastbourne, which is great. We are really fond of Eastbourne. It has got maybe an older population that like the music we play.
"We are trying to get a date there for the summer but so many shows have been cancelled and so many shows have been postponed and then rebooked that it is a bit like trying to get through roadworks at the moment. All the traffic is trying to get through and it is quite difficult to get a date. Everyone is trying to get their bookings in right now!"
But at least things are looking considerably more positive: "The whole industry was just decimated last year. Personally, I have some teaching work which I managed to carry on, but for the vast majority of the musicians in my band, there was nothing. They fell through the cracks of any government support so I was very keen to get some work happening as soon as possible.
There was nothing in the diary, but we managed to do something with the streaming model. As soon as we could have six people in the garden, I thought we could do something, and that's what we did, and the response was amazing to the first one. And then in the summer there was more relaxation and we were able to perform outdoors to an audience. I found a farm where they were able to put up a stage and we streamed the whole thing, the full 16-piece band plus two singers and we got 200 people into the field… but 15,000 people watched it online which was astonishing.
"First of all, you had this amazing feeling in the field. I have never had a band so euphoric to be playing or an audience so thrilled to bits to be there… but then you had all these people watching online on top of all that. It was great!" Joe predicts a degree of streaming will have to continue: "Maybe we will do one once a month. If this had happened five years ago, it would have been so different. Now it is very difficult to buy a television which isn't a smart television or everyone is just watching on their iPads. So I do think streaming is going to keep going in some form."