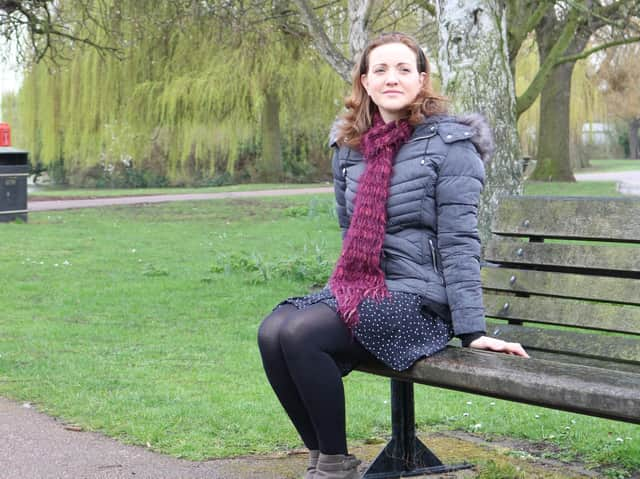 Naomi Mudd who will be playing the role of 'The Girl' supported by Tara Hutchins
Musical theatre is returning to Bedford with an outdoor performance of Tell Me on a Sunday.
Bedford musical theatre company Toffe Apple Productions has been granted special permission by The Really Useful Group Ltd to hold an outdoor performance of the Andrew Lloyd and Don Blacks musical.
This will be performed at The Place Theatre's new outdoor performance space from Tuesday, June 22 to Saturday, June 26, with a matinee and evening performance on Saturday 26 June).
Chris Ingley, producer at Toffe Apple Productions, said: "It is exciting for Toffe Apple to be able to present this show at The Place Theatres outdoor performance space and even more so as it will be one of the first musical theatre productions in Bedford since we entered the Covid Lockdown."
Tell Me on a Sunday is a musical with music by Andrew Lloyd Webber and lyrics by Don Black.
A one-woman show, it has been performed by a number of female stars, most notably Marti Webb and Bernadette Peters. A one-act song cycle, it tells the story of an ordinary English girl from Muswell Hill, who journeys to the United States in search of love.
Her romantic misadventures begin in New York City, lead her to Hollywood and, eventually, take her back to Manhattan
Naomi Mudd will be playing the role of 'The Girl', supported by Tara Hutchins.