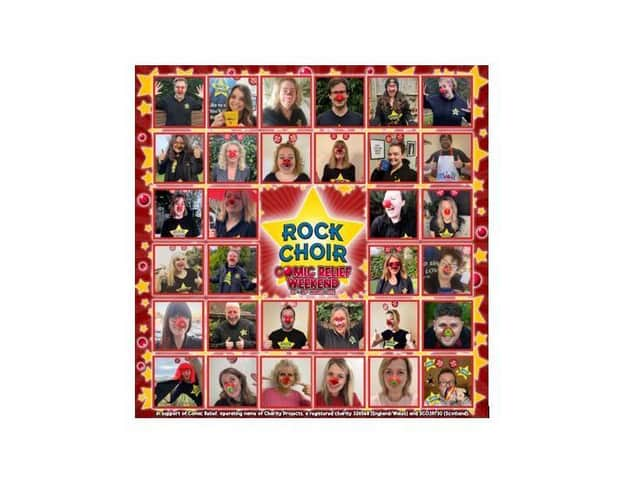 Rock Choir
The weekend will also see the launch of the Rock Choir video for a cover of Queen's hit You're My Best Friend featuring vocals from Sussex area Rock Choir leader Josie Black and photos from Rock Choir members across the UK.
Josie looks after the choirs in Tenterden, Sittingbourne, Battle, Hastings and Gravesend.
Spokeswoman Olivia Cooper said: "Rock Choir will be providing three days of entertainment for the British public to enjoy in the form of a jam-packed fun and interactive virtual festival.
"The stay-at-home festival will include activities which will range from live singing, dancing, vocal workshops, exercise sessions, cook-a-longs, cocktail making, baking, and much more!
"Rock Choir will also be celebrating friendship during the weekend including the premiere of their new version of Queen's, You're My Best Friend. The Rock Choir recording will feature the voices of the 80 professional vocalists, the Rock Choir Leaders and the accompanying video will feature thousands of photographs of the Rock Choir Members with their best friends. The pop-video will then be sent to each best friend featured as an emotional and personal gift from the Rock Choir Members to say thank you for the love and support given to them during lockdown.
"As always, this Rock Choir event is being supported by celebrity friends who will be helping to host some of the live workshops featuring in the weekend. Star of BBC's CBeebies, presenter Katy Ashworth, will be hosting a children's performance workshop and theatre star, actor and TV personality Gary Wilmot will be delivering a workshop on stage performance and stage confidence.
"The weekend's events will lead to an exciting finale on the evening of Sunday 14th when we will be invited to watch a LIVE streamed theatre-concert featuring the professional vocalists, the Rock Choir Leaders. The Rock Choir Leaders are incredibly excited to be able to perform together again as one choir. It will be the first time they have performed together since their last professional performance in 2019 in Hyde Park at the BBC Proms in the Park. Although there won't be a 40,000-audience in front of them this time, the Rock Choir Team are hoping for a huge virtual audience who will be able to watch from the comfort of their homes via a live stream. The concert is being performed under strict Covid-secure government guidelines. Gary Wilmot MBE will also take part in the concert with a special opening musical piece.
"Rock Choir can't wait to entertain the nation and raise as much money as they can for Comic Relief.
"Tickets for the weekend's event will be available via the Rock Choir Website https://rockchoircomicreliefweekend.myshopify.com and will be priced at £15 per ticket. Only one ticket required per household. All proceeds will go to Comic Relief."