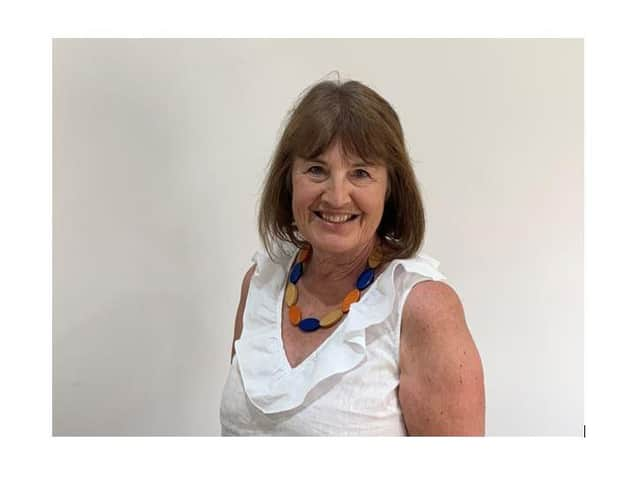 Kate Kent
Spokeswoman Kate Kent said: "It will be the same as last year – run as a virtual competition. I think a live final would be too risky this year, but we hope in 2022 things will have eased considerably to hold a live event."
Despite all the obvious difficulties, the 2020 competition went remarkably well: "Last year was more successful than ever.
"I think young musicians are so used to social media and to recording. It is second nature to them to have the technical skills they need to do these things online. Submitting things online worked really well for them.
"We got more applications and we had a great line-up of judges, and the judges afterwards asked would the musicians like feedback as well, which was invaluable.
"So it will be more of the same this year. It is out there. I know that things are a little bit slow at the moment, but by the time the deadline comes, I am sure we will do very well. We had 41 entrants last year, and I am hoping for that sort of number again this year.
"All musicians need something to aim for, something to work towards, to rehearse for and to study for and this is a such a good platform for them."
The Coro Nuovo Sussex Young Musician of the Year Competition is intended to support young musicians aged 18-26 as they embark upon a professional career in music.
The competition winner will receive £1,000, the runner-up £500 and other finalists £250 each.
Applicants must have a Sussex connection, be within the age range 18-26 (on April 30 2021) and be embarking or intending to embark on a professional career in music.
You will need to complete an online form to provide some personal and contact details, a detailed summary of your musical experience and how you would benefit from a competition prize. You will also need to upload a performance video for the competition auditions.
For your audition video, choose a competition piece or pieces lasting a maximum of ten minutes. At the start of the video recording introduce yourself and briefly explain why you chose the piece(s) you are performing.
Entries for this year's competition must be received by 11pm on Friday, April 30 2021.
Entrants who are selected for the competition final by the Coro Nuovo committee will be contacted as soon as possible after the closing date.
Further details will be provided to all finalists; however, they will need to submit a further video performance for the competition final to be judged by a virtual panel. Finalists may choose
the same or different piece(s) to the audition, but the performance and introduction must be provided as if it were a live performance. That means recorded in one take.
The competition prizes will be announced at a virtual award ceremony to which all finalists will be invited. The date has yet to be confirmed, but the award ceremony is likely to be during June or July 2021.