Spectacular Shuttleworth in Lights event is back to switch on the start of festive period
Event illuminates unique Shuttleworth Collection and Gardens
The spectacular Shuttleworth in Lights event is back for 2023, thanks to the dedicated team at The Shuttleworth Collection and Gardens.
Shuttleworth has hosted the popular lights event for over five years which this year runs from Friday, November 24 to Sunday, December 17.
When the sun goes down, the Swiss Garden and Collection Hangars are illuminated in a vibrant display that showcases the stunning natural features of the Shuttleworth landscape and heritage.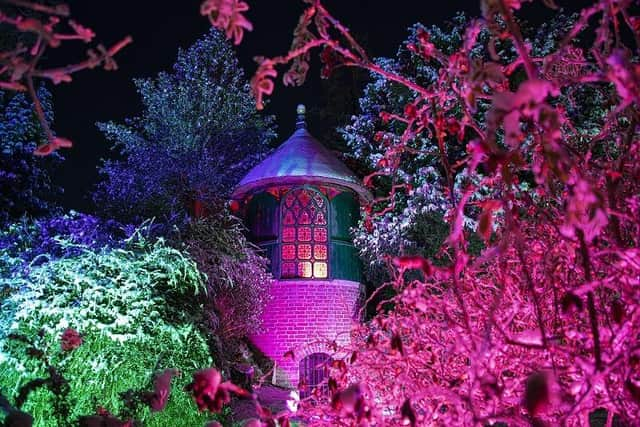 The trail highlights the unique history of the aviation and motor industries, local inventors and their creative inventions, as well as the Regency and Victorian layered garden with all its sculptures, structures, exotic plants and diverse wildlife.
This fantastic seasonal event is perfect for the whole family, with child friendly trails, delicious food, and Christmas treats to get everyone in the holiday spirit.
The Shuttleworth Trust was set up to honour the life and legacy of Richard Ormonde Shuttleworth, a keen aviator, racing driver and horse racer, who was tragically killed in 1940 during a night training exercise for the RAF. His mother, Dorothy, set up the Trust to commemorate Richard's passion for all things mechanical, and today has developed into a fully equipped network of educational resources to keep history alive for the young generation, teaching them best practices in engineering, agriculture, horticulture and zoology.
The Shuttleworth Trust air show season is designed to celebrate the unique expertise of maintaining and operating Richard's collection of aircraft and vehicles using skills passed on in an unbroken tradition from pioneers of their field in order to keep these skills alive for many years to come.