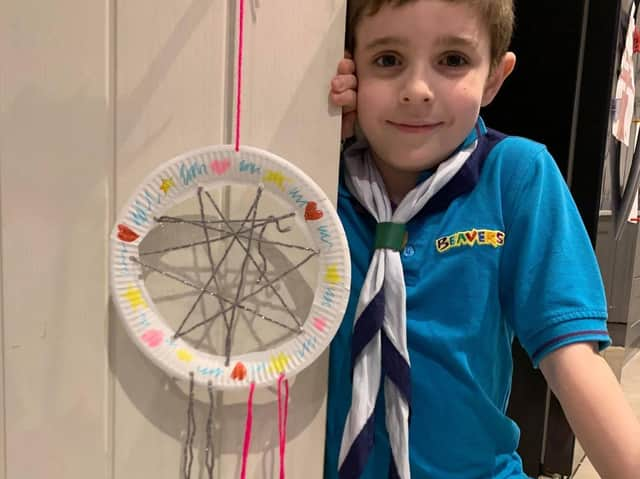 Kaine
Bears and Beavers gathered together to enjoy a virtual Teddy Bears Picnic - and to congratulate three of their pals for achieving a top accolade.
The annual Biggleswade District Beaver Scout's Teddy Bears Picnic took place virtually this year, after last year's event was cancelled due to the Covid-19 pandemic.
Beavers were invited for an evening of online fun hosted by Biggleswade ADC Beavers, Tracey Murrell (Swift) and District Beaver Leader, Lucy Cox (Dragonfly).
The youngsters enjoyed a tasty picnic tea at home followed by some classic party games before a good half hour of 'giggle yoga' with 'Laughing Lyn' from Laughing Fit Cumbria.
The evening also saw three young members awarded the highest accolade possible as a Beaver Scout as they were awarded their Bronze Chief Scout Award.
Kaine and William of 1st Stondon and Luke of Sandy Swans have worked immensely hard over lockdown to complete this impressive challenge.
The evening was rounded off with a virtual quiz and treasure hunt where each team had to collect all the activity badges that can be earned as a Beaver Scout, with 1st Arlesey coming in first place!